Shopping Reimagined
We like to dress well, but don't love to shop. So, we reimagined the traditional store and built a shopping experience unlike anything out there for guys like us.
Book Appointment
A Private appointment that's all about you
From our design bar and personalized service, to our collection of over 3,000 premium fabrics and our 3D body scanning technology, our experience is designed to help you find the perfect fit in the most comfortable and convenient way possible.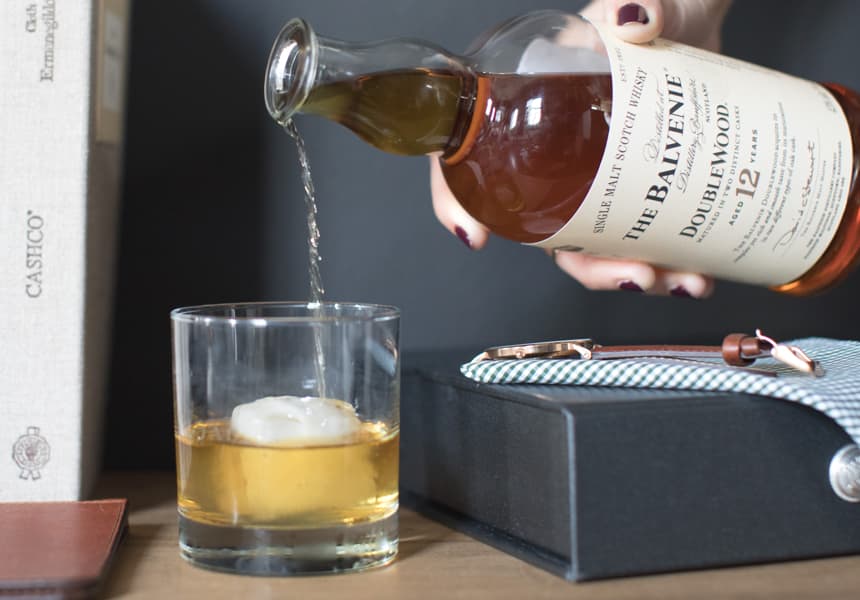 Design Bar
Your experience starts at our design bar, where our style experts listen to your clothing needs and help you find the perfect fabric to match your budget and lifestyle. Enjoy your favorite drink while you relax and let us walk you through the entire process.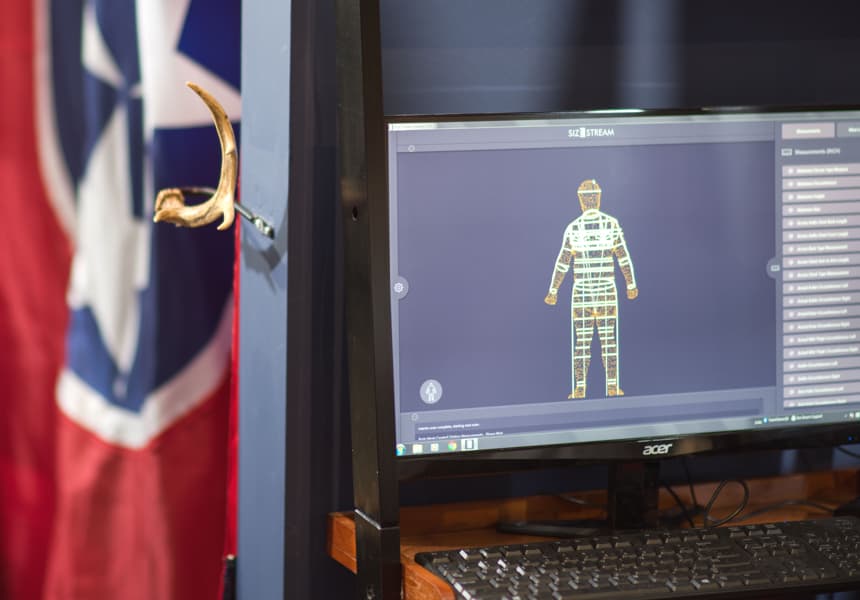 Precision Fit
We've developed a Modern Bespoke approach to measurements, combining the latest in 3D scanning technology with select hand measurement and sample garments to deliver the most precise fit in the industry.
Finding the Perfect Fabric
We work closely with the best fabric mills in the world to offer a wide range of premium fabrics across multiple seasons, styles, and price points. With over 3,000 fabrics in every showroom and a curated selection online, we help you find the fabric that is just right for you.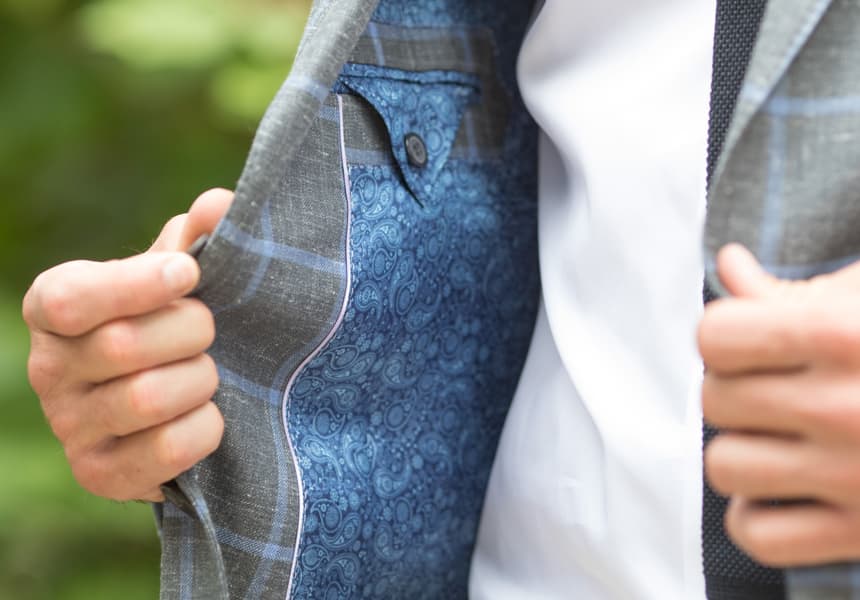 It's All About the Details
From premium linings to real horn buttons, contrast stitching and numerous customization options, we help you personalize each garment to match your style and personality.
Bespoke Menswear at your fingertips
If you are unable to join us in one of our showrooms, we invite you to experience the ease of bespoke custom clothing online. We offer a curated selection of premium fabrics, full customization options, and expert advice via live chat.
Shop Online