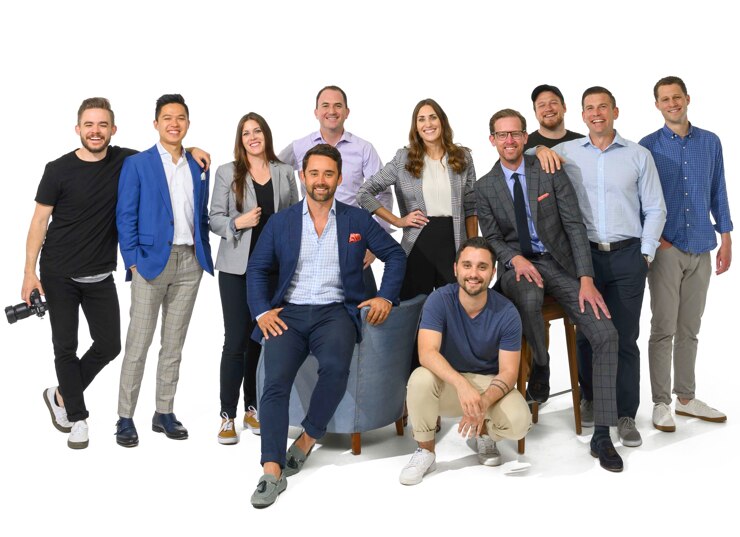 ALTON LANE CAREERS
These past 10 years have been simply amazing. We have built a team, a culture, a national footprint and a reputation in the market. Our goal is to revolutionize the menswear industry in every aspect, and while we have much to accomplish, our continued progress has been very positive.
It's essential that we find candidates who can turn concepts into realities. They must be team players and approach their work with optimism and curiosity. Together, we are creating a brand that is unique in the marketplace, relevant to our customers and true to the origins of our company. That's where we believe you come in.
We want Alton Lane to be a place where you can build and advance your career. Your development can lead to reaching your personal and professional potential.
life at alton lane
"Alton Lane is a fun, diverse rapidly growing and changing young company with its finger on the pulse of the key to retail from the past and again in the near future. It's an exciting time to be a part of something this big where my voice and ideas matter. Where service matters. Where people aren't just numbers, they are people. Customers and employees a like are treated with the utmost respect and regard. The CEO and President (the Founders) are still extremely hands on and still take the time for personal high-fives, inspiration, and support for their team."
"I feel part of a growing brand where I can add substantial value and I get to work on a myriad of tasks simultaneously across multiple departments. I've worked in some wonderful work environments before and I've never worked with as many smart, driven people as I do here."
"Alton Lane is a fun, team-focused environment. We are committed to the growth and development of our fellow employees. If you have an entrepreneurial spirit and enjoy a fast pace, this is a great place to start!"
"Great environment to work at, never felt like a job. The executive team works extremely hard to make sure the company culture feels more like a family. The company is small enough that you have direct access to the President and CEO. I consider both to be my mentors in career and life."
"Within 7 months of starting my position and showing my willingness to help and to show my qualification, I was promoted. I am able to set my own goals and my suggestions are truly heard and often implemented. It is rewarding to be treated as a colleague rather than an employee from the very beginning."
"I love the ability to work autonomously but also work closely with the executive team and co-founders of the company. They say open door policy and mean it."
"Alton Lane is the smallest company I've ever worked for, but easily the most enjoyable and rewarding. There's no micromanagement, your suggestions are noted, and you get just as much out of it as you put in. Best job I've ever had — it's so nice to feel valued & appreciated."
available positions
We are excited to invest in you, teach you, learn from you and to watch you grow. Come join us. It's going to be a fun ride.