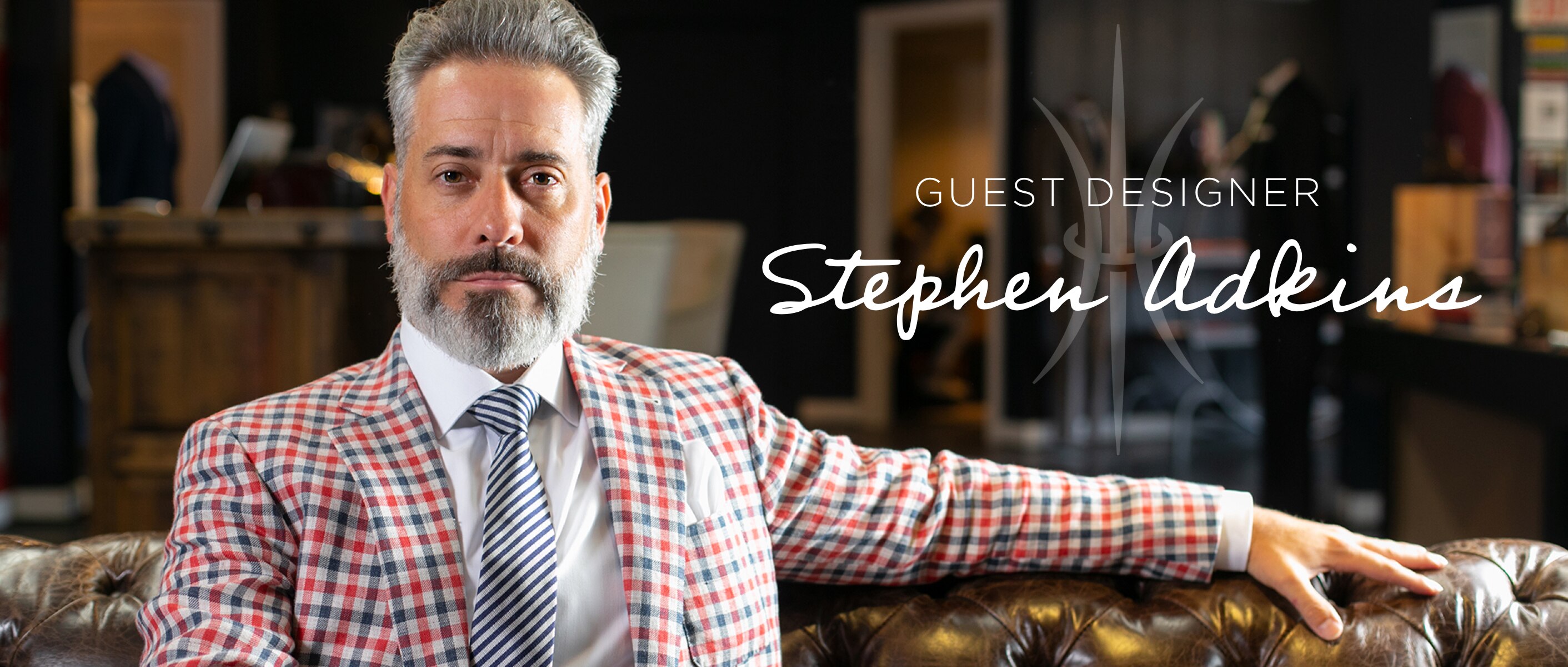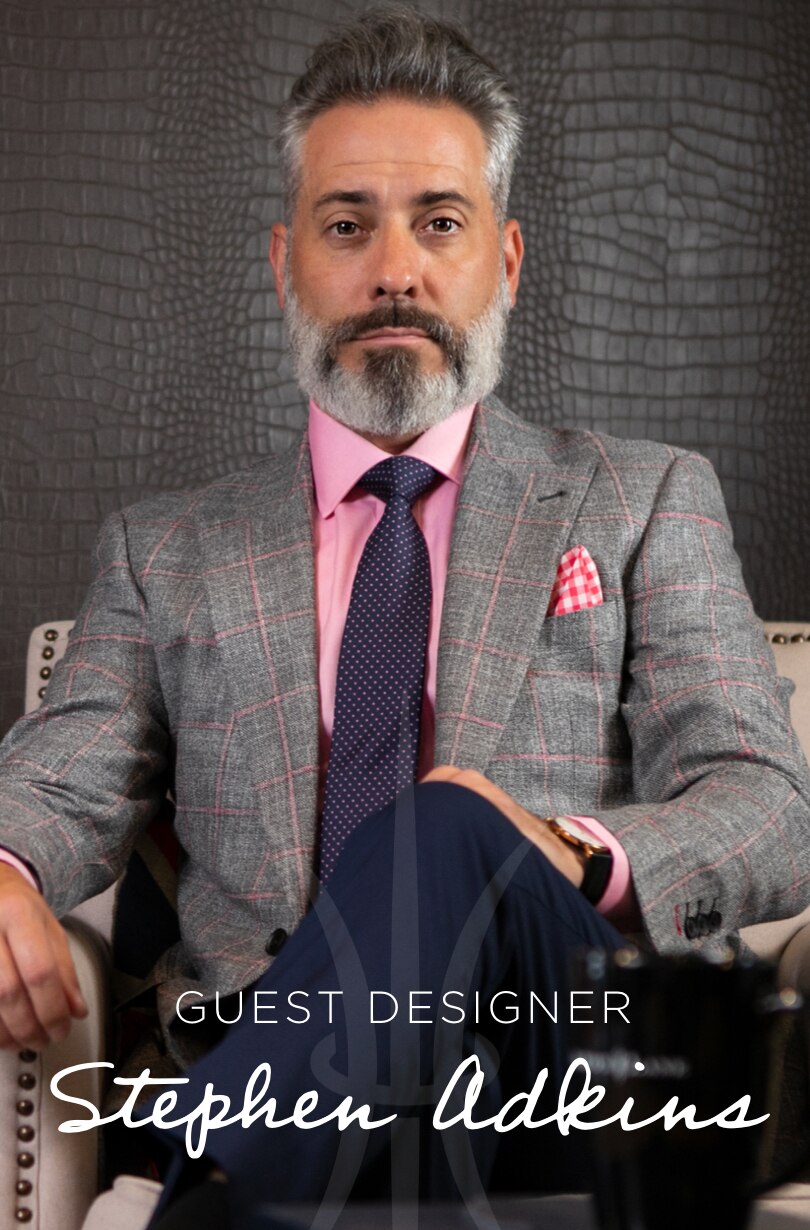 stephen g. adkins iii
Richmond, va
"After much work behind the scenes, some exciting planning and designing, I am beyond grateful and pleased to announce a new collaboration with Alton Lane.

I have the great honor to meticulously create powerful and timeless looks for men that will not only be a part of my own personal wardrobe, but can now be a part of yours!

The welcoming environment, personal service, and attention to detail makes the experience at Alton Lane nothing short of extravagant."
Q&A WITH STEPHEN
how would you describe your sense of style?
Eclectic; not from one genre but mulitple. Bits and pieces spanning time and era. We are all multi-faceted individuals and I believe we should express ourselves through a multi-faceted style. There is no wrong, if it's "you".
how has your fashion sense evolved throughout your life?
I was stuck in the traditional business-style suit, but as I traveled more, read fashion magazines, took inspiration from other men whose sense of style I enjoyed, I began to find my own style. Some by inspiration, some by trial and error. I realized that I love the signature piece that creates a 'wow' moment; a conversation piece that leads to a connection. If I'm honest, I feel fashion and style are a way to connect with one another. If you really enjoy your own style, it shows and people are drawn to that energy.
what is the final touch that every look must have?
An accessory for sure - albeit a cool watch, ring, necklace, pocket square, pair of shoes — I call them conversation pieces. It can be a learned behavior - try something new. If you don't like it, it's okay. Try again. We all have unique tastes and let's try to express them.
are there any fashion rules that you follow?
Yes, I outgrew matchy-matchy and now love to mix styles and patterns. With a great fit, you can mix just about anything.
are there any style trends that you love to detest?
Staying ultra-conservative and not willing to try something new that's outside of your comfort zone. I love a mix of color and patterns.
stephen's collection
I believe our wardrobe should tell a story and reflect a sense of one's own personality and taste. The goal I had for my collection was to add a touch of out-of-the-box thinking in style that can easily be dressed up or down based on your needs. I hope you enjoy them as much as I do.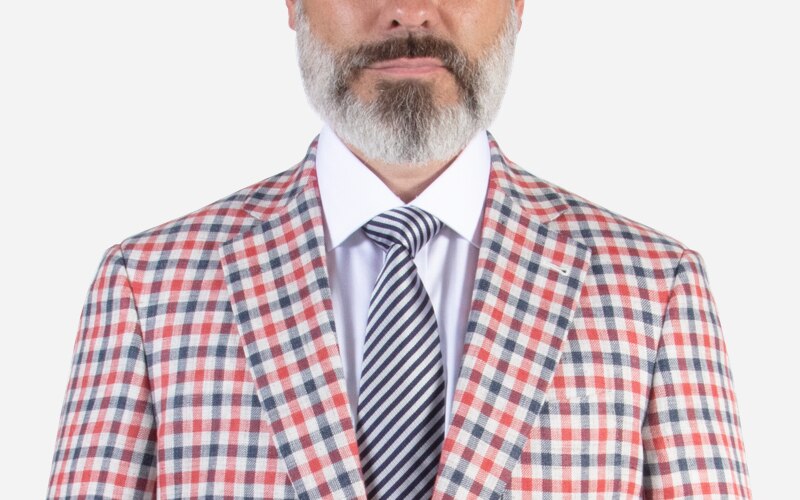 Red & blue check blazer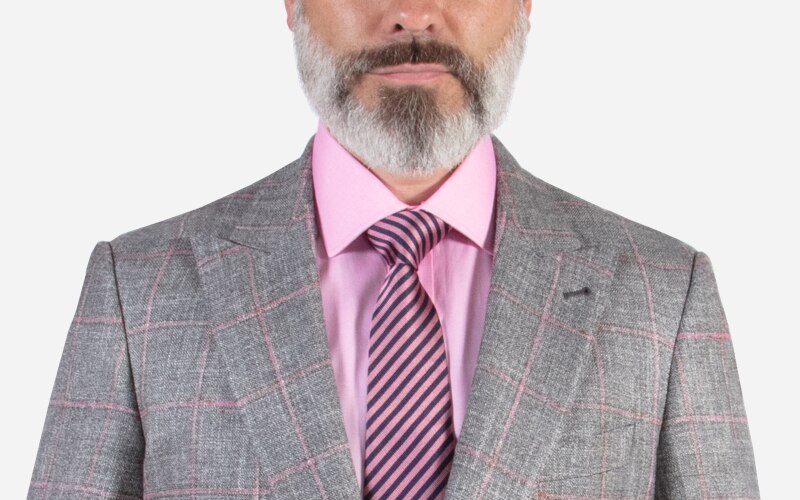 Rose Windowpane blazer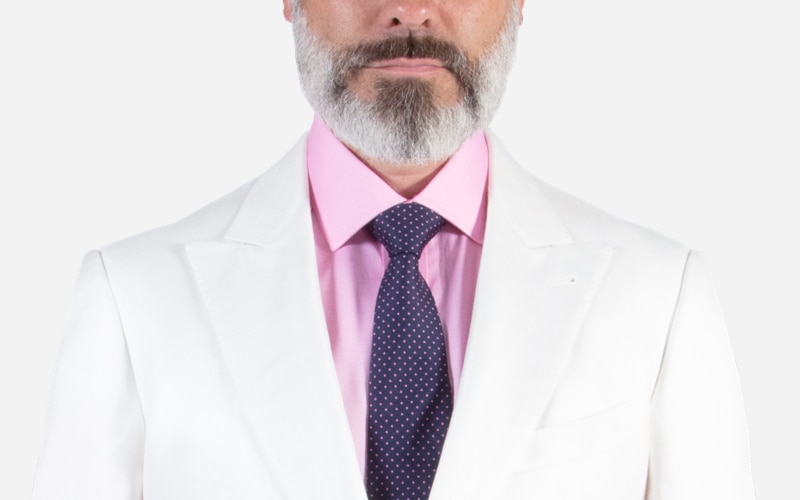 WHITE HOPSACK blazer
get started
We invite you to discover a new world of bespoke, where clients have the opportunity to design every detail of their garment. Personalize an item from Stephen's collection for yourself, or create something all your own. Select each element, from the fabric to the color of the stitching on your buttons, with a drink in hand - the way it was meant to be.
book appointment