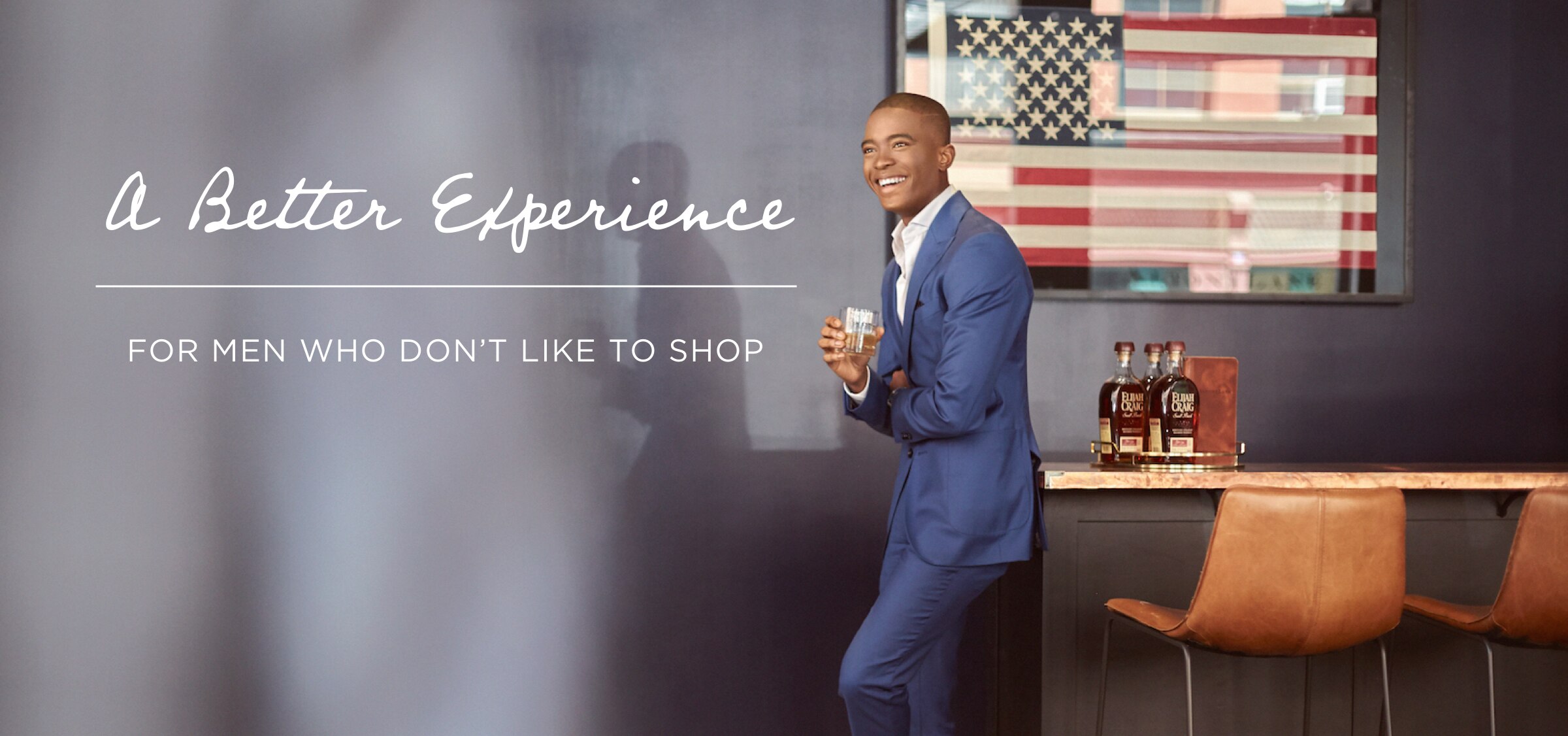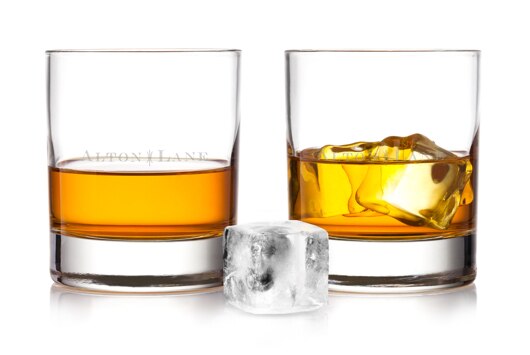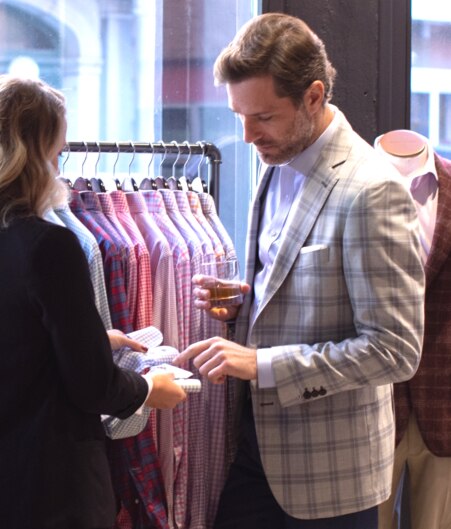 private appointments
At our well-appointed showrooms, we offer one-on-one consultations with an Alton Lane style expert. When you book an appointment, you can expect a shopping experience that's private and personal. No crowds, no pressure, no time limit, and no minimum purchase. We'll walk you through the fabric, fit, and style that's just right for you.
BOOK APPOINTMENT


"…Alton Lane knows how to make you feel as though you are spending a million bucks without demanding the cash."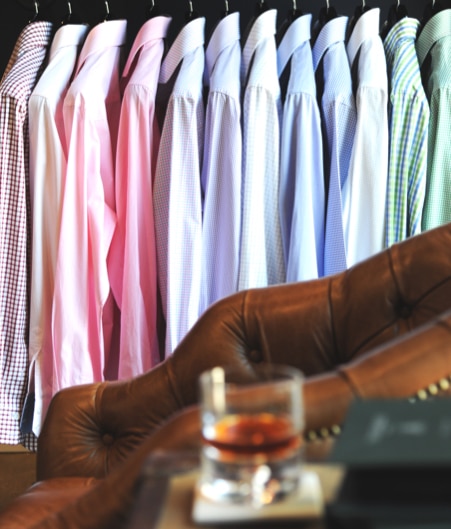 a welcome respite
We set out to turn the retail store upside down by creating a shopping experience that men would actually enjoy. We purposely designed our showrooms to feel more residential than commercial. Have a glass of wine or bourbon while you browse through fabrics or take a break to shoot some pool and watch the game.
"It has the feel of an elegant man cave, but what's really unique to the business is the technology behind these doors... It's a high-tech departure from how you've ever shopped before."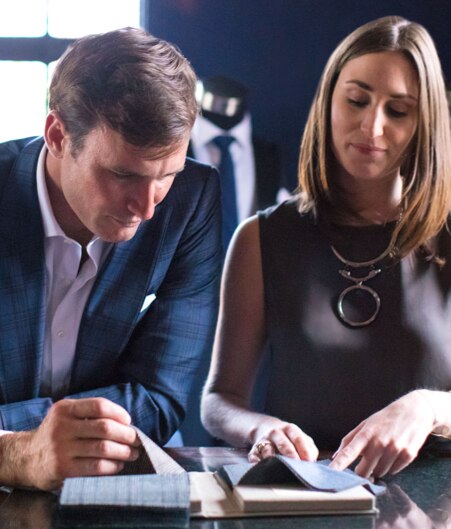 designed for you
Welcome to shopping the way you want it. Our customers run the gamut from those brand new to custom menswear interested in learning more, to seasoned Alton Lane aficionados who know exactly what they want. Come by yourself, with a colleague, or a group of friends, and have fun creating the ideal shopping experience.
BOOK APPOINTMENT

"Though the ambiance might be reason enough to visit, it pales in comparison to the showroom's emphasis on quality."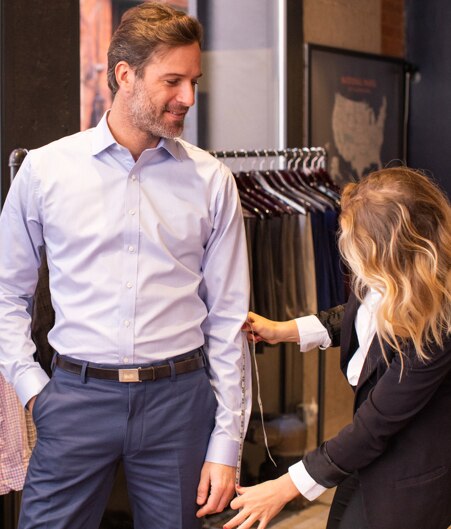 your concierge service
In our ongoing commitment to convenience, if your schedule doesn't allow you to visit one of our showrooms, we now offer the option to have a fitting in the comfort of your own home or office, or we can bring our mobile showroom to you. As always, for our repeat customers, your measurements are on file which means you can place orders directly through our website anytime, anywhere.
REQUEST CONCIERGE

find your perfect fit
We invite you to discover a new world of bespoke, where clients have the opportunity to dictate every detail of their garment's architecture. Select each element, from the fabric to the color of the stitching on your buttons, with a drink in hand — the way it was meant to be.
BOOK APPOINTMENT