Our Raleigh showroom will re-open Saturday, May 9th. We will continue to offer Virtual Appointments and complimentary Closet Reviews across all markets. Our teams look forward to serving you from the comfort of your home or in our showroom.
shopping reimagined
We like to dress well, but don't love to shop. So, we reimagined the traditional store and built a shopping experience unlike anything out there for guys like us.
From our design bar and personalized service, to our collection of over 3,000 premium fabrics and our 3D body scanning technology, our experience is designed to help you find the perfect fit in the most comfortable and convenient way possible.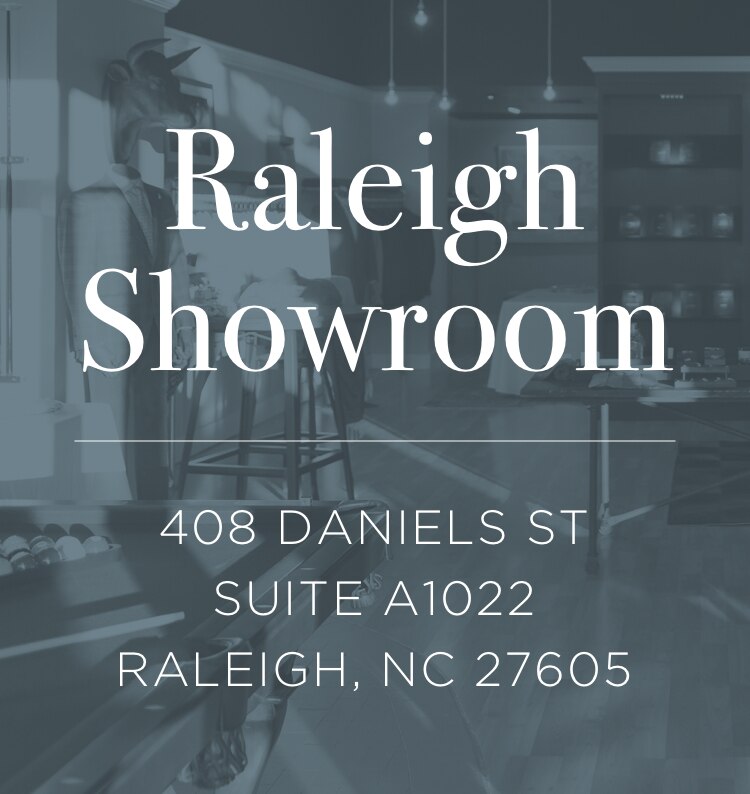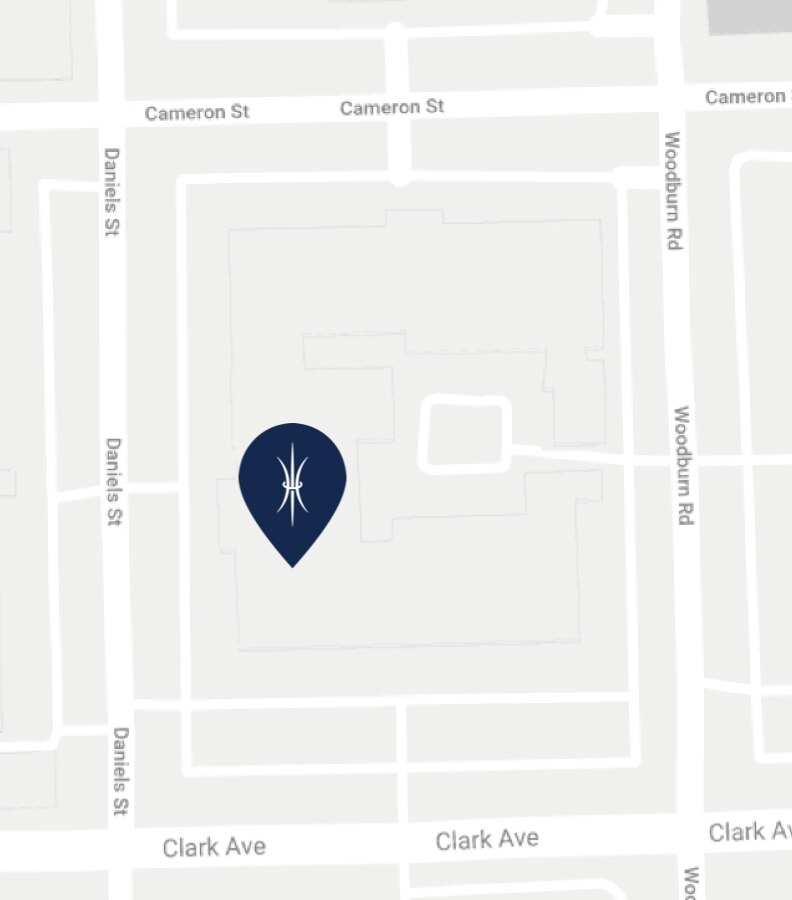 408 Daniels Street
Suite #A1022
Raleigh, NC 27605
Hours
SUNDAY, 12PM - 5PM
MONDAY, CLOSED
TUESDAY, 10AM - 7PM
WEDNESDAY, 10AM - 7PM
THURSDAY, 10AM - 7PM
FRIDAY, 10AM - 7PM
SATURDAY, 10AM - 7PM
STYLE EXPERTS
STACIE TAYLOR
Call us at 984.237.3510
BOOK APPOINTMENT

HELPFUL TIPS
We are conveniently located in the Cameron Village shopping center, right off of Cameron Street.
There are a number of great restaurants within within the shopping center, so tying in lunch or dinner plans to your showroom visit is a great option.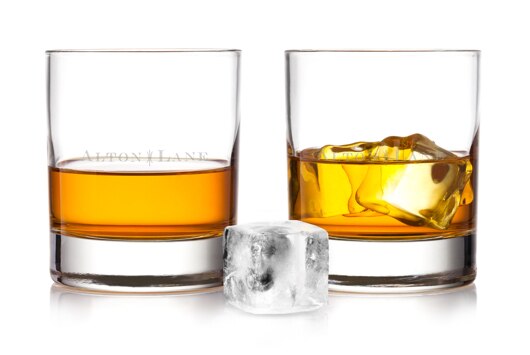 Retail Redefined
Whether you're a first-time customer booking an appointment in our showroom or one of our regulars placing an order online, our goal is to provide a custom menswear experience that's comfortable, convenient, and all about you.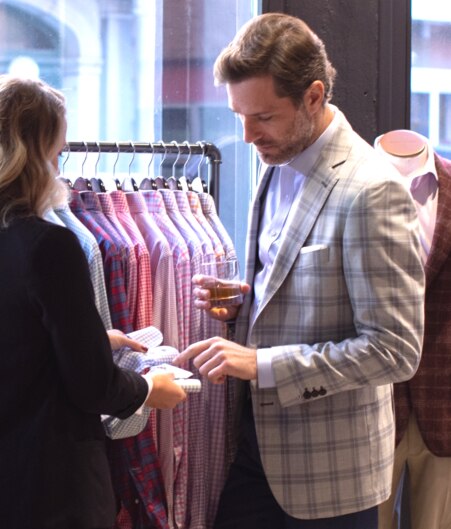 private appointments
At our well-appointed showrooms, we offer one-on-one consultations with an Alton Lane style expert. When you book an appointment, you can expect a shopping experience that's private and personal. No crowds, no pressure, no time limit, and no minimum puchase. We can help you find the perfect fabric, fit, and style to make you look and feel your best.
BOOK APPOINTMENT

"…Alton Lane knows how to make you feel as though you are spending a million bucks without demanding the cash."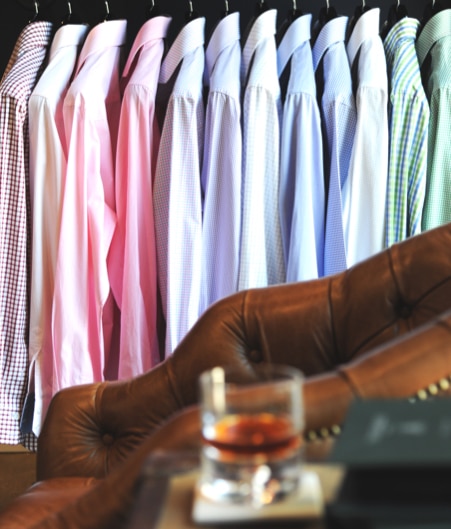 a welcome respite
We set out to turn the retail store upside down and create a shopping experience that men would actually enjoy. We purposely designed our showrooms to feel more residential than commercial. Have a glass of wine or bourbon while you browse through fabrics with our experienced style experts.
BOOK APPOINTMENT


"It has the feel of an elegant man cave, but what's really unique to the business is the technology behind these doors... It's a high-tech departure from how you've ever shopped before."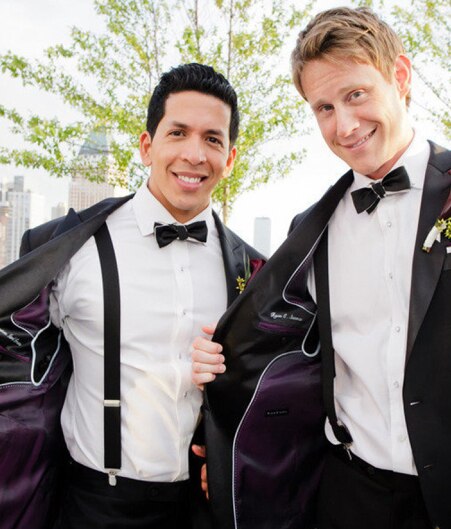 bachelor parties and group appointments
Welcome to shopping the way you want it. Our customers run the gamut from those brand new to custom menswear to seasoned Alton Lane aficionados who know exactly what they want. Come by yourself, with a friend, or your entire bachelor party, and have fun creating the ideal look.
An afternoon or evening in our Cameron Village showroom is the perfect way to kick-off wedding festivities. Play a round of pool, watch the game and enjoy your favorite drinks while getting measured and fitted.
get started

"Though the ambiance might be reason enough to visit, it pales in comparison to the showroom's emphasis on quality."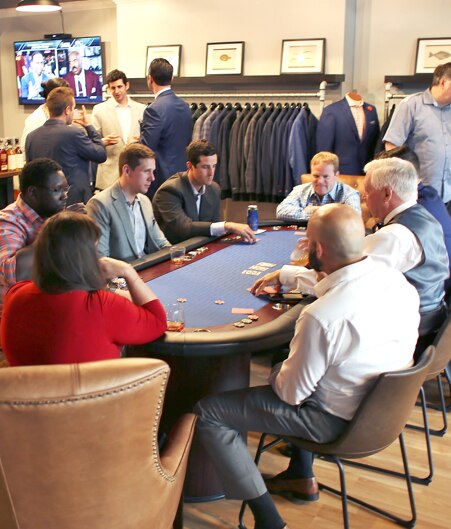 private event space
Our showroom makes for a great space for your next private party, fundraiser or corporate event. Let our team help create the perfect evening. Contact Stacie Taylor at stacie@altonlane.com to inquire about availability and rates.
get in touch

COMMITTED TO EXCELLENCE
We are committed to providing the best fit, best quality and best experience possible for our clients. We are not satisfied until you love your garments and we will do whatever it takes to ensure your complete satisfaction.