Our Story
Our vision for Alton Lane has always been to create a great way for men to get the clothing they want.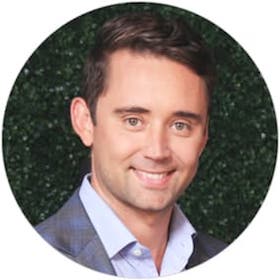 Colin
CO-FOUNDER | CEO
"We aren't here to join the luxury men's clothing market, we're here to revolutionize it."
From business strategy to marketing, new product development and supply chain logistics, Colin is directly responsible for all aspects of Alton Lane's brand experience.
Prior to founding Alton Lane, Colin was a consultant with Bain and Company. In Atlanta, New York, and South Africa, he consulted with dozens of Global 1000 Companies in a variety of industries. These rich and varied experiences gave him the tools and expertise he needed to do what he'd always wanted to do: Start his own successful business. Working with top executives at global companies also gave Colin insight into the world of high-end clothing for business executives. He quickly identified an unserved niche: Premium custom menswear – and a revolutionary personalized shopping experience – that is exciting and accessible to a new generation of value-aware, style-conscious men.
Colin received his B.A. from The University of Virginia and subsequently spent time studying in Oxford, England, where he honed his unique appreciation for luxury, style, and craftsmanship. Originally from Charlottesville, Virginia, Colin currently lives and works in Richmond, Virginia with his wife, Margaret, and their young daughter.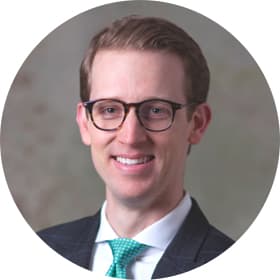 Peyton
CO-FOUNDER | PRESIDENT
"We believe strongly in serving our customer. As such we are dedicated to serving each customer as though he were a king."
Peyton oversees and manages all aspects of Customer Experience and Expansion at Alton Lane. He works closely with Alton Lane's client-facing staff to fine-tune and improve every customer touchpoint – from phone and email to in-person fittings at the showroom to fabric curation and design as well as with the expansion team to select cities, design showroom and manage buildout and openings. He is dedicated to reflecting the brand's commitment to excellence and to their customers in the showroom's private appointment model.
While the impetus for founding Alton Lane began with Colin's excitement about disruptive business models, in the end the two founders built a cool, value-focused luxury men's clothing store where they themselves wanted to shop. Alton Lane now has private showrooms across the country and a custom-built mobile showroom.
An avid world traveler, Peyton credits much of his aesthetic sense and keen attention to the customer experience to his time spent in England, where he taught British history and theology. Hailing originally from Richmond, Virginia, he received his B.A. in economics from the University of Virginia. Peyton lives with his family in Richmond, Virginia.
We invite you to discover a new world of bespoke, where clients have the opportunity to dictate every detail of their garment's architecture. Select each element, from the fabric to the color of the stitching on your buttons, with a drink in hand — the way it was meant to be.
BOOK APPOINTMENT
BESPOKE MENSWEAR AT YOUR FINGERTIPS
If you are unable to join us in one of our showrooms, we invite you to experience the ease of bespoke clothing online. We offer a curated selection of premium fabrics, full customization options and a expert advice via live chat.
SHOP ONLINE